True Justice: Street Wars - DVD Review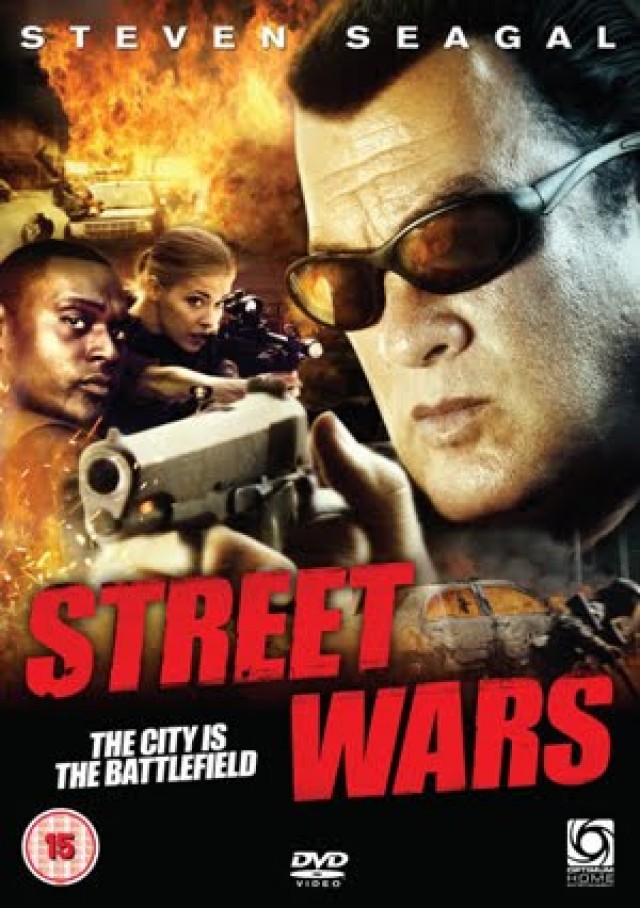 Director: Wayne Rose
Cast: Steven Seagal, Sarah Lind, Kyle Cassie, Byron Mann
Run Time: 90 mins
Distributor: Optimum Releasing
Discs: 1
Cert: 15
Synopsis
A point to clarify again: these are the third and fourth episodes of the new Steven Seagal action-drama TV series, True Justice (aka Southern Justice), edited into a movie for the UK DVD release (following the earlier release of Deadly Crossing, comprising the first 2 episodes). Elijah Kane (Seagal) heads up a tough squad of cops on the streets of Seattle, this time battling a gang flooding the streets with a new designer drug gaining a high body count to its name. To add distraction, his team is assigned as security duty for a filmmaker (an underused Byron Mann) shooting a movie about the city's most dangerous slums. It's all in a day's work for Seagal and his compadres!
DVD Extras
Trailer
Conclusion
Rather than release the series in full, these episodes are going out in pairs as 'movies' for Seagal's loyal DVD audience. Much like the earlier True Justice: Deadly Crossing, this holds high production values and plenty of opportunities for the big man to show he's the boss (both behind a desk and beating baddies senseless). Street Wars is well shot but seems to lack a little in terms of focus (perhaps down to the absense of previous director Keoni Waxman - who has done a very good job working with Seagal for the past few years) still, Wayne Rose delivers a strong dose of  action here. The story appears a little cluttered (in part due to the story arcs of 2 episodes trying to make a film) but where this lacks, compared to Deadly Crossing there's plenty more action to keep fans of Seagal's token violence happy. He arrests someone, beats their ass and then re-arrests them, visits a prison and ends up killing an inmate by making him cut his own throat, plus he catches a free runner without breaking a sweat! (while his well-meaning subordinates try and fail). This also features a more rough 'n ready version of Elijah Kane who has turned his badass dial up a few notches. All this is good.
To the show's credit, there's a little more character development here as Seagal steps back and lets the other actors get their turn centre stage. In Street Wars much of the attention goes to Mason (William 'Big Sleeps' Stewart) suffering domestic strains on the job and new recruit Gates (Kyle Cassie), violently hospitalized meeting a contact for information on a case. Much like Deadly Crossing this probably won't win any new fans for Mr Seagal (also working here as a writer and exec producer) but for existing fans craving a bone-crunching fix (and knowing what you're getting) this should do the job.