The Man From Nowhere - DVD Review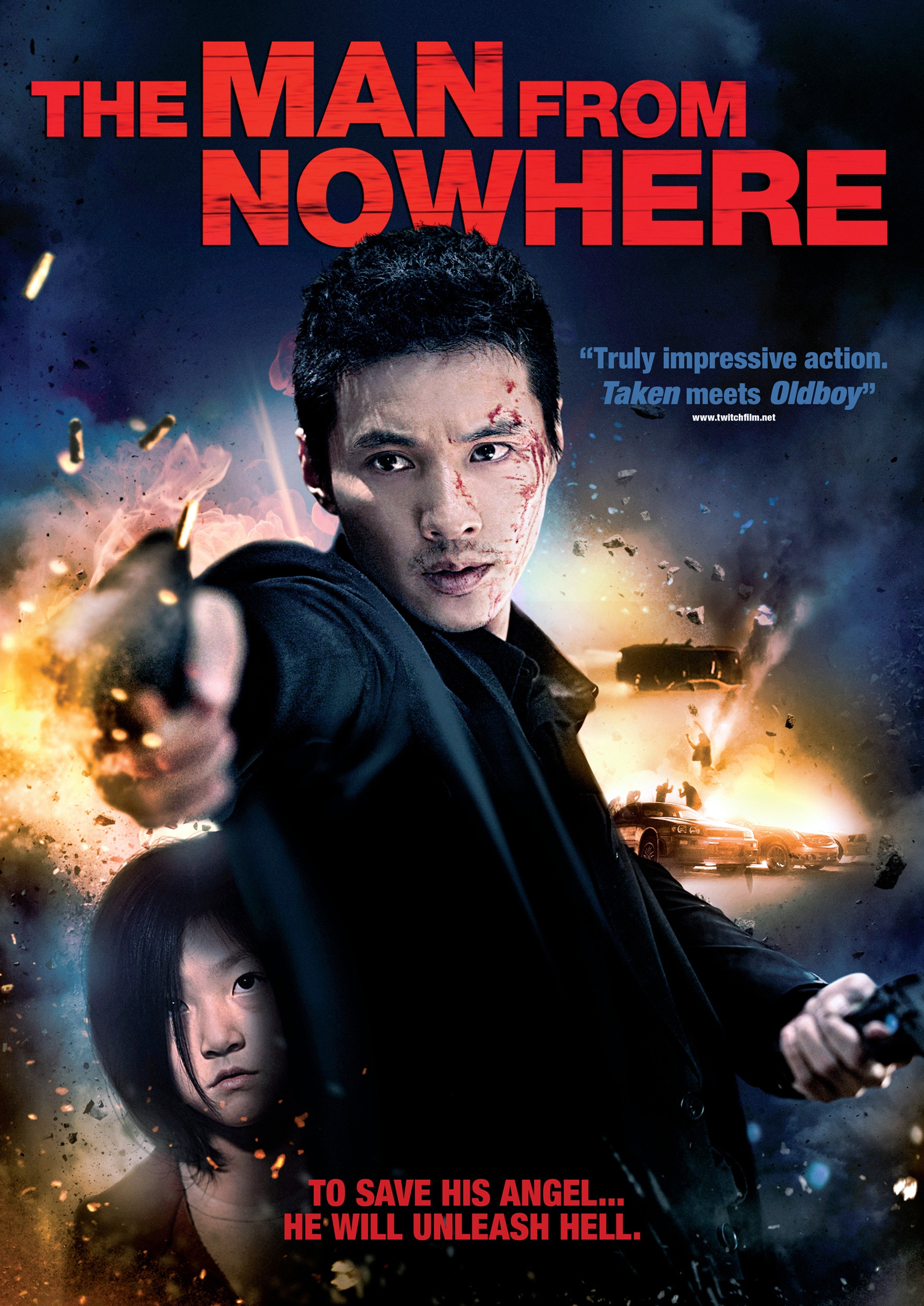 Director: Jeong-beom Lee
Cast: Bin Won, Sae-ron Kim, Hyo-seo Kim
Run Time: 120 mins
Distributor: eOne
Discs: 1
Cert: 18
Synopsis
Scarred by a traumatic and violent past, former special agent Tae-shik (Bin Won: Brotherhood) lives a life of solitude, working in a pawnshop. His only contact to the outside world is through his neighbour So-mi, a young schoolgirl with a mother addicted to drugs. When the girl's mother steals from some criminals who come back looking to settle their losses, the innocent So-mi falls prey to Korea's ruthless, dark underworld. As Tae-shik reverts back to killing mode and takes on the Korean Mafia to save his only friend, his dangerous and selfless pursuit to get the girl back alive  will look increasingly like a one-way ticket.
DVD Extras
None
Conclusion
Taking notes from quality action/thrillers like Leon, Oldboy and Taken, The Man From Nowhere is an exceptionally well put-together movie experience which easily ranks as one of the best and strongest action films in recent years. Earning accolades as Korea's highest grossing film of 2010 and scooping up numerous statuettes at the Korea Film Awards, the film blends slick production values and storytelling with sharp, unflinching fight choreography. Slowly becoming better acknowledged for their action output, this again cements Korea's role establishing some of the best action films on the market.
The film also features exceptional performances, particularly from its leading man, Bin Won (best known from war-epic Brotherhood and Mother) and a great breakout performance from young actress Sae-ron Kim. There are a number of great bad guy actors involved in the mix too, which culminates in some of the most thrilling one-on-one and group fight scenes you're likely to see this year, including some of the best knife choreography in recent memory (Wu Jing in SPL comes to mind though what we have here is less showy and a lot more bloody). Make no mistake, The Man From Nowhere is a violent, relentless blood-stained gem of a film and not for the faint of heart. But if this is your thing, you won't be disappointed.
Unfortunately the DVD release from eOne lacks any special features whatsoever (even the UK trailer which is very cool) but for a high-calibre action/thriller like this, it's highly recommended and a 'must-have' for genre fans.