Mortal Kombat: Legacy - A Great Revival Earns a New Platform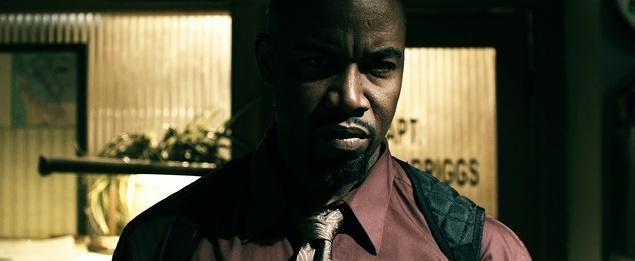 Those enamoured by the world of action cinema, Martial Arts and video games will have undoubtedly watched some, if not all of the recent web-series hit, Mortal Kombat: Legacy, the eagerly awaited spin-off of the short promo, Mortal Kombat: Rebirth, which became an overnight YouTube hit. Not since Street Fighter: Legacy from Joey Ansah (The Bourne Ultimatum, Twelve) have I been so impressed with the quality of content now being produced exclusively for the web. These projects are treading new ground and utilising high-end production values, established talent and, perhaps, most importantly, telling their stories from a loyal, fan-inspired perspective and not feeling obliged to dilute themselves to the demands of studios and producers with little interest in the source material. Following Street Fighter: Legacy and the success its attained (with plenty more no doubt still to come), its great to see others paying the same level of care and attention to creating new versions of video game franchises sadly neglected by Hollywood renditions. One of the few examples I feel still lived up to the quality of the source was the first Mortal Kombat film in 1995, which followed the original story closely, incorporated some great fight sequences and characters that actually resembled their pixel counterparts. In fact, it seems strange that more films don't follow the inspiration of the source! Who are they trying to please? Surely by changing everything from the source material you just alienate the core fanbase... and with, presumably, very few audiences without prior interest in a video game going to watch the live action version, who's left?
So it's good to know we can still count on a chosen few to do things the right way and big props to Warner Bros Interactive Entertainment for giving a web series like MK:L a chance. As a 'teaser' premise (each episode only lasts around 8-10 minutes, with each usually focused on one or two key characters), it definitely shows potential for much more from this team and allows the creativity of the talent involved to present a new vision of the Mortal Kombat world. Stars like Michael Jai White, Darren Shahlavi, Matt Mullins and fight choreographer Larnell Stovall offer masses of genre-integrity and bring their own fans to the calling of the action. Director Kevin Tancharoen has done a very admirable job recreating the Mortal Kombat universe and spearheading something so different which still packs a punch in homage to the franchise.
Importantly, MK:L also goes a long way to show the growing trend of new series produced exclusively for the web, and with advertising and product placement opportunities available on this platform maybe this could be a way to rejuvinate the commercial validity of series and films outside the mainstream (MK shows a very dark world after all!). Having said this, it would be great to see the likes of Street Fighter and Mortal Kombat experience big-screen revivals due to the quality acheived through web series, and the popularity and support this can acquire. For those who haven't yet seen all the episodes of MK:L, get over to the YouTube channel and catch up! For the rest of us, here's hoping there'll be plenty more very soon and that the series can also make an appearance on DVD and Blu-ray (it's so well shot it would certainly be worth it), plus with behind-the-scenes content to back it up, this could offer something new for fans to get hold of, a chance to support the series (which has essentially been offered to us for free) and learn more about the journey of getting a high-end web series made!